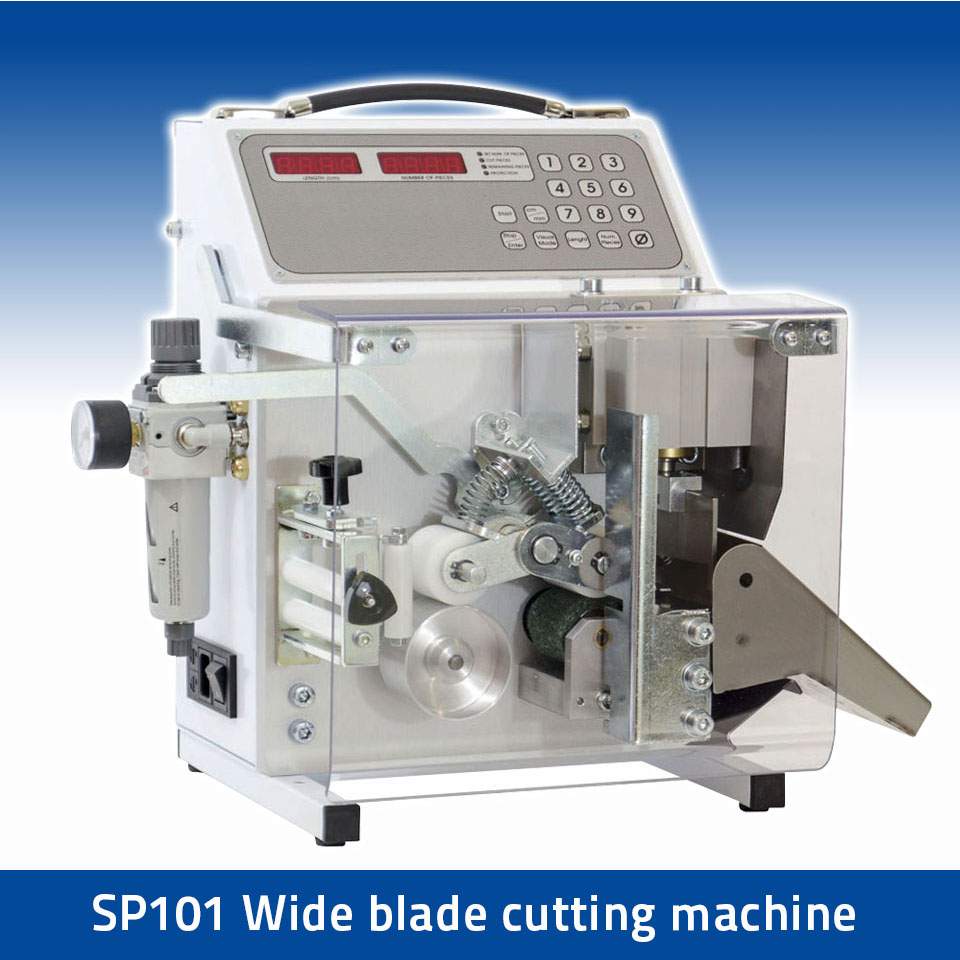 SP101 Wide blade cutting machine
16 October 2017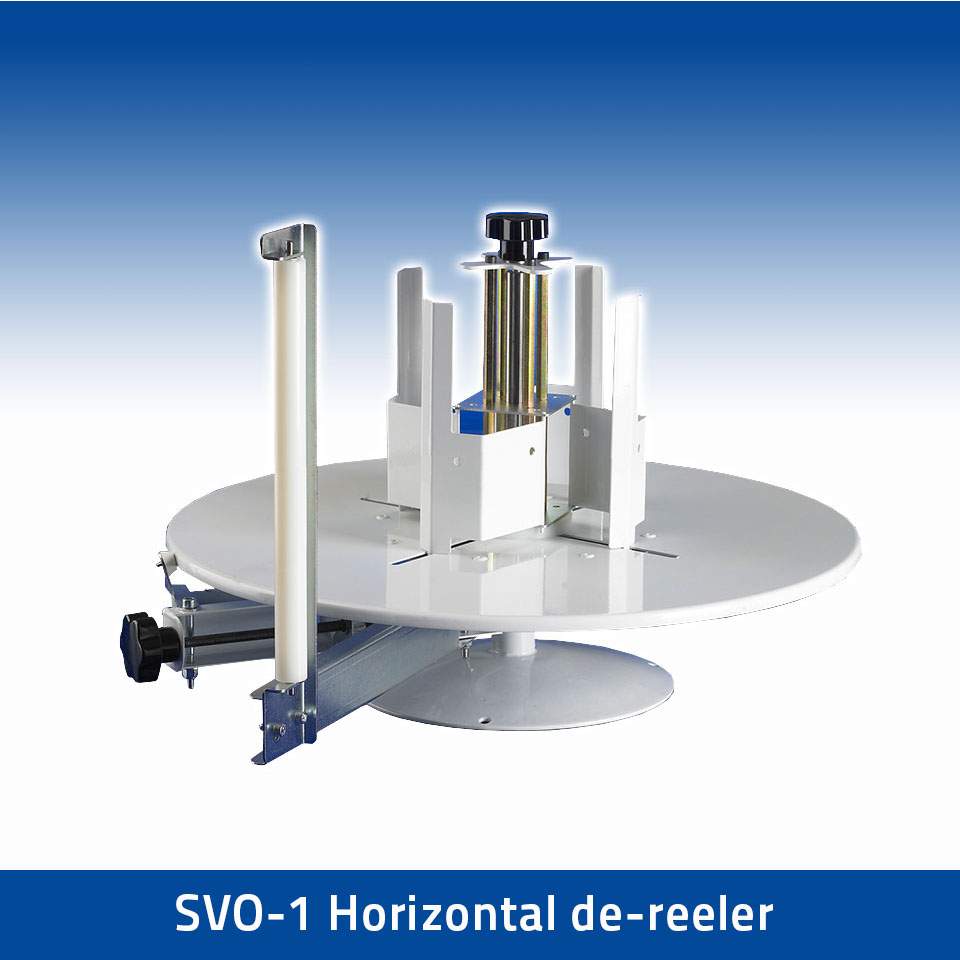 SVO-1 Horizontal de-reeler
16 October 2017
SP 101  Paper cutting machine
Designed to meet differing work requirements in a variety of fields.
____
The SP101 CUTTING MACHINE has been designed and engineered to meet differing work requirements in a variety of fields.
Its versatility, technical-functional features and performance capabilities make it a truly authentic innovation. It can be used to cut a wide range of materials, for which the manufacturer is available to carry out test cuts, in order to ascertain the machine functionality. The automatic operation of the machine is controlled by a microprocessor, which guarantees the recovery of the work cycle in the event of a power outage or material malfunction, hence maintaining the residual memory without the assistance of a backup battery.
The keyboard allows setting and modifying the cutting time as well as the motor speed, in order to maximise productivity and product quality.
The length and quantity parameters can be set respectively, from 0.1 to 9999 cm (100 m) and 1 to 9999 pieces (or set to unlimited by using "0" for the number of pieces).
Upon request, the control panels are available in Italian, English, French, German and Spanish.
The machine is equipped with safety and accident prevention devices according to current regulations.
The SP101 cutting machine is CE marked.
The SP101 PAPER CUTTING MACHINE is equipped with a tempered steel blade, a scissor cut and a cutting aperture of 2×150 mm.
The machine has been designed and developed to cut flat material (such as insulation winding paper) with a maximum thickness up to 1.5 mm (depending on the rigidity of the material) and a maximum width up to 145 mm.
It can be used for processing materials such as:
Tape-like materials with max. thickness up to 1.5 mm
Insulating winding paper
Flat cable
Upon request, the machine can be properly equipped to cut copper strips or other metals.
The machine can be also supplied with a VERTICAL DE-REELER, which is mounted directly on the machine and is suitable for reels with holes from 13 to 115 mm.
TECHNICAL SPECIFICATIONS
Automatic microprocessor-controlled operation
Memorised settings even when the machine is switched off
Length setting from 0.1 to 9999 cm (100 metres)
Piece number setting from 1 to 9999 pieces, or unlimited
Power supply 220 V 50-60 Hz
Pneumatic supply from 2 to 6 bar
Air consumption 0.32 litres/cut (4 bar)
Maximum feed rate 1900 m/h
Maximum productivity when cutting 10 mm pieces — 9000 pieces/hour
12 month guarantee
Weight 20 kg
Overall dimensions (WxHxD) 38x40x34 cm